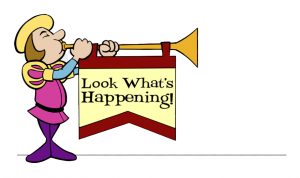 Vaccinated members & guests are invited to attend our first in-person general meeting since March 2020 on Friday, Nov 12, 7:30 pm. Bring your COVID Vaccination card unless you provided it for the banquet last month. We will only ask you to do this once. Masks must be worn at all times indoors. No food or drinks will be served or permitted with the exception of a personal water bottle. Unvaccinated members or those still wishing to attend virtually may login using the credentials in this month's newsletter.
Agenda:
– Auction
– Announcements
– Attendance drawing
– Birthday drawing (this month's birthdays)
– Show & Tell
– Program:
*Guest Speaker: Joe M
Topic: Irradiated Dimes
– Youth Drawing
We look forward to seeing you!