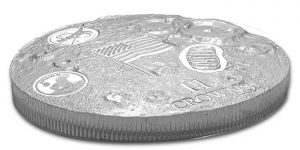 SEPTEMBER GENERAL MEETING: Members are invited to attend our online Zoom meeting Friday, Sept 10, 7:30 – 9:00 pm. The login information will be emailed to you with this month's newsletter.
Agenda:
– Announcements
– Birthday drawing (For members with birthdays this month)
– Show & Tell
– Attendance drawing
– Program: Guest Speaker: Joe M
Topic: Domed Coins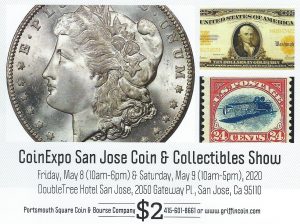 COINEXPO SAN JOSE (NOT our club event, but worth mentioning)
Friday, Sept 17 & Saturday, Sept 18
DoubleTree Hotel San Jose, 2050 Gateway Pl, San Jose
CoinExpo San Jose is a coin, stamp & collectibles show that features over 30 dealers buying and selling U.S. and world rare coins, precious metals, paper currency, tokens and medals, and stamps and other collectibles. It is the largest show of its kind in Northern California. The September 2021 show features the celebration of 12 years of coin shows in the SF Bay Area by the organizer, Portsmouth Square Coin & Bourse Company, and the ever-popular promotion titled, "the Kid who picked the gold coin" where any 17 and under youth has a chance to pick a gold coin.
RAFFLE: Cupertino Coin Club will be selling drawing tickets at this show for some awesome numismatic prizes, including gold. You won't want to miss this opportunity.
Please verify the show times & dates before attending CoinExpo San Jose, as they are subject to change.
Contact: Scott Griffin
Phone: 415-601-8661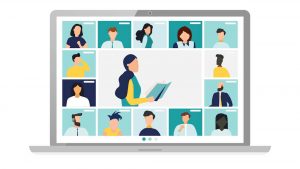 SEPTEMBER BOARD MEETING: Monthly board meeting, Wed, Sept 15, 7:30 pm via Zoom. All members are welcome.