As is so often in the years as we aged, another email reported sadly the passing of Gary A., of San Jose, California. A towering presence in San Francisco South Bay organized numismatics, Gary was committed to our hobby for nearly five decades.
His passions were currency and casino chips, as well as other interests. In fact, when he was not at two recent coin club meetings, the feeling was Gary had taken another ocean cruise seeking and searching casino chips. Regretfully, his longtime friend and fellow sojourner in organized numismatics, Al Lo was to learn of his sudden passing.
My last time conversing with Gary was during the October 2019 Annual Awards Banquet of the Cupertino (California) Coin Club. He came walking very slowly with pain in his legs and back; yet, he came to enjoy the Banquet plus had everything ready for attendees. As usual, those of present received our special 'Banquet Chip'. He smiled and sat among his friends. He and I exchanged chuckles with our perennial commentary of dislikes and likes in our hobby. Little did I anticipate a tragic passing.
Over the decades, Gary was a consummate numismatic exhibitor, earning many awards. He, in addition, had a lengthy record of service and devotion, having joined in April 1971, to the Cupertino Coin Club, particularly dedicated many years as its Treasurer. Among his other services was his support to 'youth numismatics'.
His smile, his 'I told you so', his always among the first at a monthly Cupertino Coin Club meeting, plus also always holding the same parking space at the Club's meeting venue shall be missed. However, we, and our hobby, have been enriched and enlightened while Gary was here. We are forged to continue as Gary would hope.
Words and thoughts are always difficult at the passing of someone that you have known or anyone for that matter. But, I close with these words from a source undocumented and which shall speak from our hearts: "Those We Love Do Not Go Away; They Walk Beside Us Every Day: Unseen, Unheard, But Always Near, Still Loved. Still Missed, and Very Dear."
RIP, Gary
Michael S. Turrini
Vallejo, California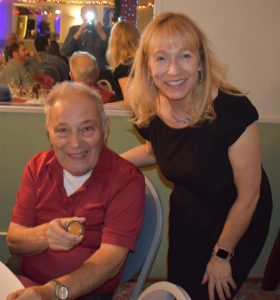 Club Banquet October 20, 2019 with Suzy T.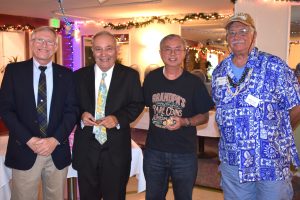 Club Banquet October 21, 2018 with Emile M., Al L., Michael Turrini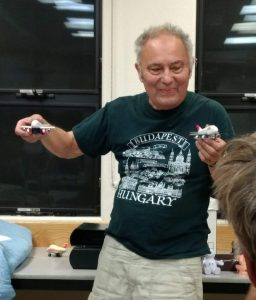 Other Hobbies Night showing toy planes June 8, 2018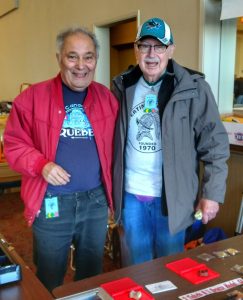 Club Show February 18, 2018 with Harold W.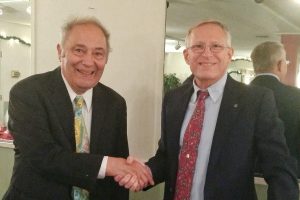 Club Banquet October 2017 with Emile M.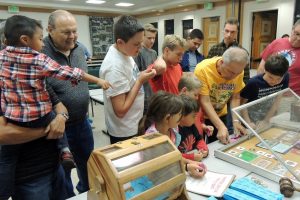 Youth Night October 13, 2017 with club's youth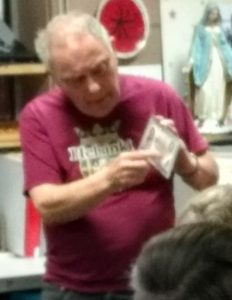 Show & Tell showing currency March 10, 2017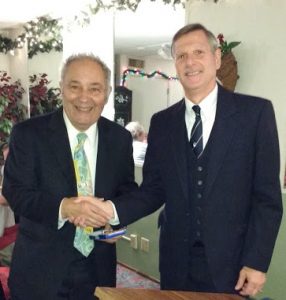 Club Banquet October 25, 2016 with Greg J.